A thriving retail business, Schmidt offers you the opportunity to open your own local showroom, backed by a leading global brand.
You'll provide beautiful bespoke, yet affordable, kitchens, bedrooms and interiors to a diverse range of customers.
Enjoy all the financial and business support you'd expect (plus some you won't) from a business of our stature … because our success depends on your success.
Share a culture of quality, service and ambition with a network of franchisees who are thriving across the UK. It's time to put yourself in control of your future.
Every home needs a kitchen and has interior requirements
Schmidt is a global brand known for the quality of our beautiful made to measure kitchens
Franchisees enjoy lucrative profit margins
It's a cash flow positive business – customers pay you upfront when ordering
No stock holding – orders are delivered direct from the factory to the customer
Prime territories in our thriving UK network still available
Local business, global brand
Enjoy the best of both worlds with Schmidt: run a business serving your local community, while enjoying the support and stature of a truly international brand behind you.
That includes cutting-edge technology, such as your in-store VR software which will bring your customers' interior visions to life in minutes, based on their own home. It's the closest thing they can get to 'try before you buy' in this industry!
Continuous innovation and developments that have a real impact on your bottom line are just the beginning of what you can expect from your franchise investment with Schmidt.
Your partnership with Schmidt
For those with the ambition, commitment and talent to make it work, owning a Schmidt showroom is the perfect way to open a retail kitchen business with all the expertise and support of a brand leader.
You need no prior kitchen or design experience – the vast majority of our franchisees didn't have any before starting, and are now proud experts in interiors thanks to our training and support.
Your agreement with Schmidt provides many benefits:
Exclusivity in your trading area (no other Schmidt showrooms)
No entry fees and no fees on renewal of your agreement
A global brand behind your local business
Positive working capital status as monies are received before you pay for goods
Comprehensive product range (kitchens, interior solutions, bathroom furniture) to contribute to building customer loyalty and repeat business
Access to a team of over 100 people to help develop your business
Dedicated IT and software packages to help you run your business
National marketing and sales campaigns, plus support on your local marketing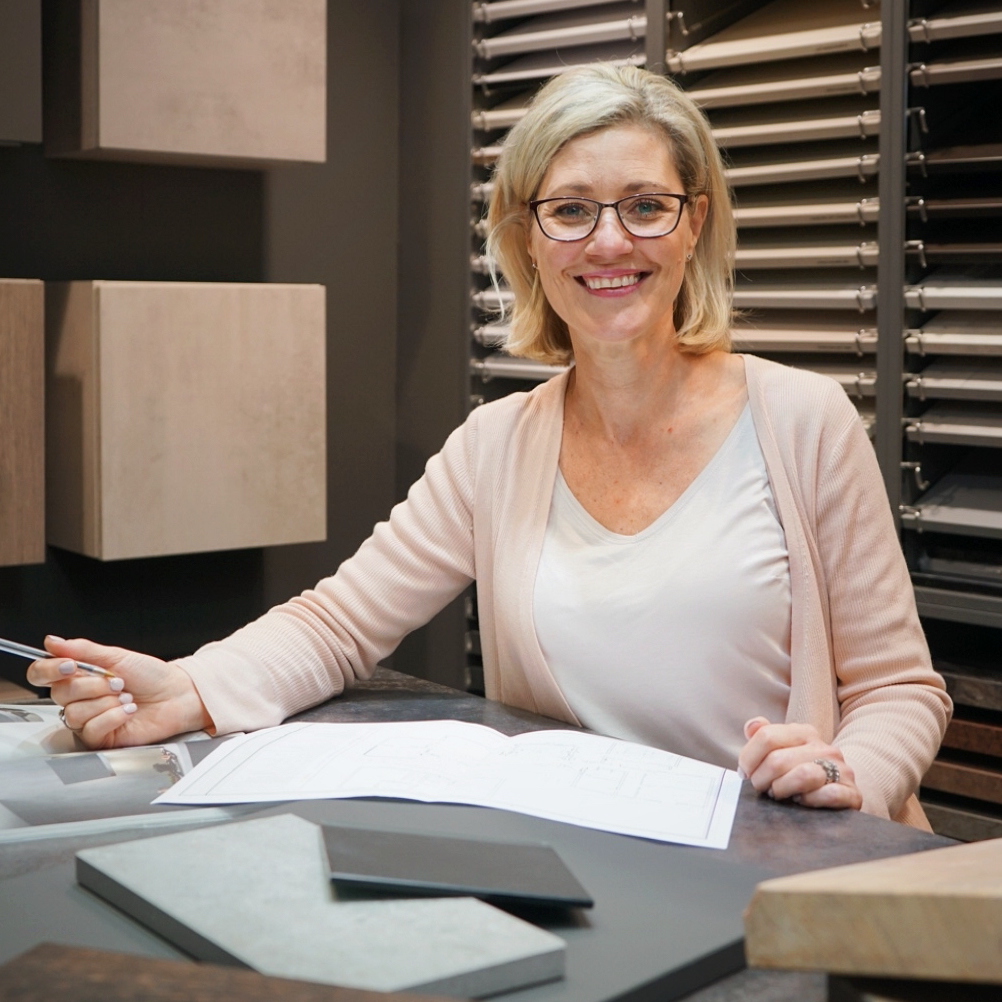 Supporting your business success
Our commitment to franchisees is best demonstrated by the levels of support we provide, which begin long before the doors of your showroom open.
From premises to products and from funding to fit-out, we're alongside you every step of the way as you launch and grow your business…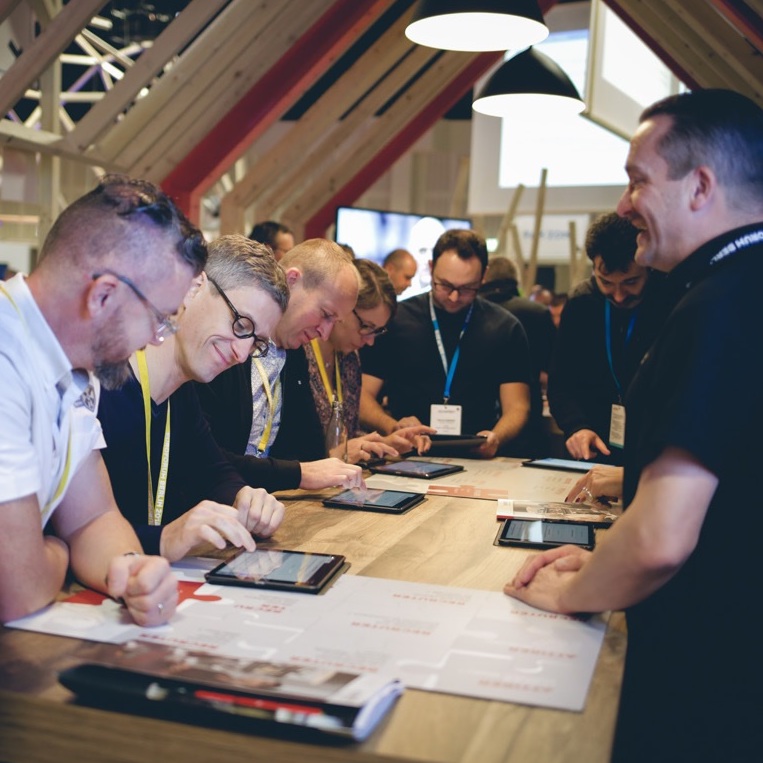 SCHMIDT INTEREST FREE LOAN AVAILABLE


Becoming a successful home interiors business owner begins with your initial training and mentoring, developed and evolved to help each franchisee feel fully confident before their doors open.
A seven-week intensive training course includes:
Product and design training

Sales methods and tools

Administrative organisation and management tools

3D design and IT software

Human resources management
You'll enjoy 20 days of sales training in your store, building your confidence and helping you win new business from the outset. After that, you'll have a dedicated area manager who will guide you in growing your business and is on hand to answer any queries you have, anytime, backed up by knowledgeable and experienced teams.
You'll always have an expert to turn to throughout your franchise journey with Schmidt.

The financials behind a Schmidt franchise
We offer a unique investment proposition that sets us apart from other franchises:
1. Schmidt provides an interest-free loan to new franchisees to ease cash flow
2. You pay NO ongoing royalties, and NO franchise fee
That's how confident we are in our franchisees succeeding, and how committed we are to helping you achieve your goals.
The total investment required is approximately £350,000, made up of:
Your personal capital investment: circa £80,000

Interest-free Schmidt loan: circa £100,000

Your bank loan, funding the building & fitting costs: circa £170,000
You'll be running a high margin, positive cash flow business, with no need to hold expensive stock – which means great ROI as you establish yourself locally.
Average showroom turnover is over £1m in year 2

Proven income potential once established of £100k+ per year

Strong margins on transaction values from £8k to £50k+
A full and transparent breakdown of the financials will be discussed as part of the process of becoming a Schmidt franchisee.
We have excellent relationships with lenders and can introduce you to them when the time is right. Funding is subject to status.
From the franchising front line...
You shouldn't just take our word for it – hear from some of the people who were once where you are now, considering their options, before opening thriving showrooms of their own with Schmidt…
Join a leading brand with a unique and sucessful business model
Founded in 1959 by Hubert Schmidt, Schmidt Groupe today is the undisputed leader in made-to-measure home interiors in France – and the fifth-largest interiors manufacturer in Europe.
We're proud to still be a family-owned and run business, with Hubert's grandchildren now heading up the company. That means we have no shareholders to answer to, leaving us free to focus on what matters most: our franchisees.
We invest in state-of-the-art industrial equipment for made-to-measure production, and our skilled engineers have built high-tech factories that allow us to supply entirely customised high-quality interior solutions, at a very attractive price and with minimal delay.
These are just some of the reasons why we're confident of reaching 100 showrooms in the UK in the next few years.
Could one of them be yours?
A sustainable and environmentally friendly company
Sustainability and quality standards are a big part of our ethos. Long before it became fashionable for companies to talk about their environmental credentials, Schmidt was being recognized for the way we operate.
We're proud to be the only manufacturer to achieve certification according to ISO 9001 (quality), ISO 14001 (environment), OHSAS 18001 (health and safety),  energy management (ISO50001)  and PEFC (Program for the Endorsement of Forest Certification) , as well as French furniture and environmental standards NF Ameublement and NF Environnement.


Find out more about Schmidt
Complete your details below and we'll send you our franchise prospectus, with more details about the business.
Latest news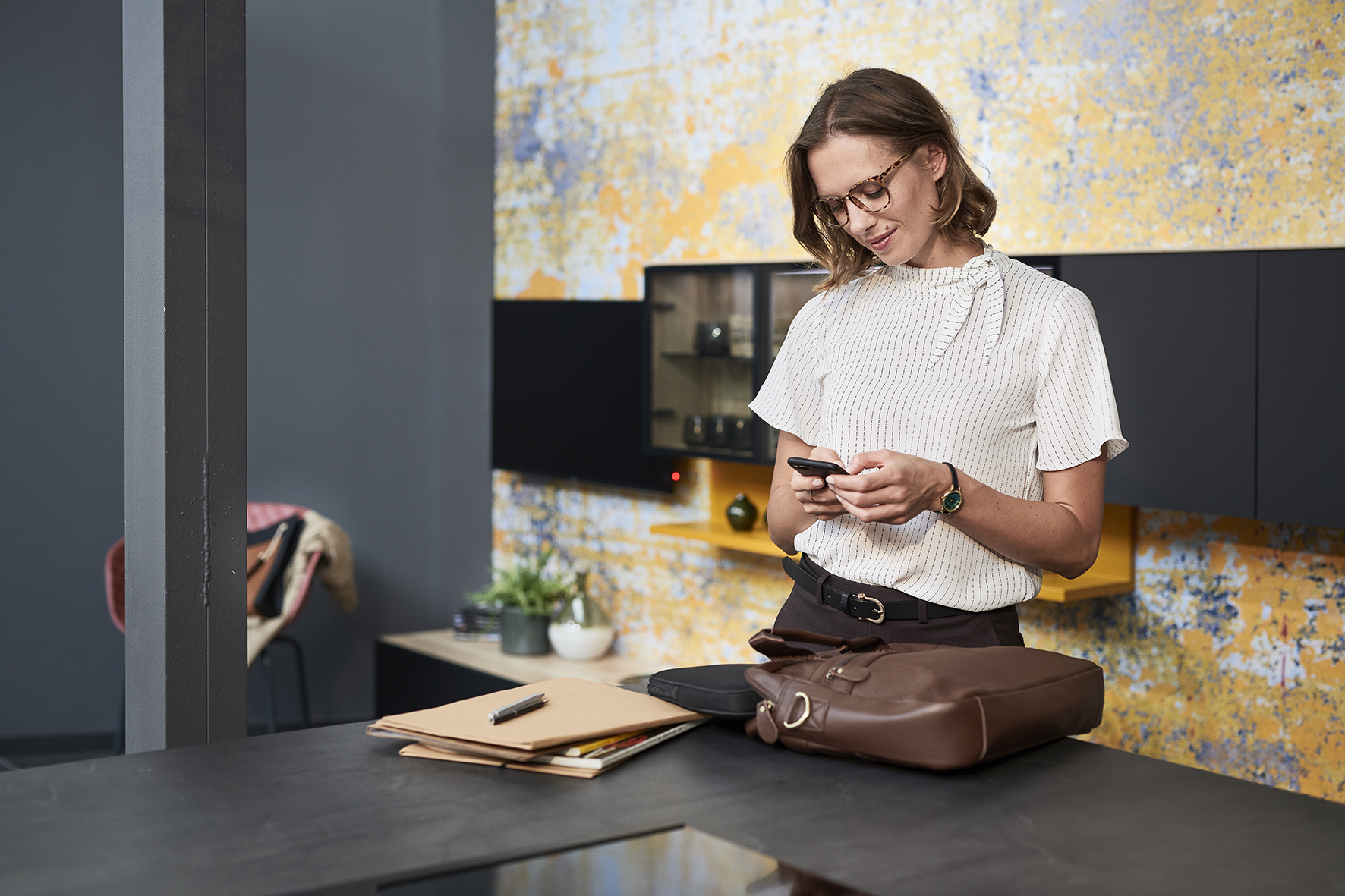 The boom in home working is leading to a boom in demand for Schmidt franchisees.
Lire la suite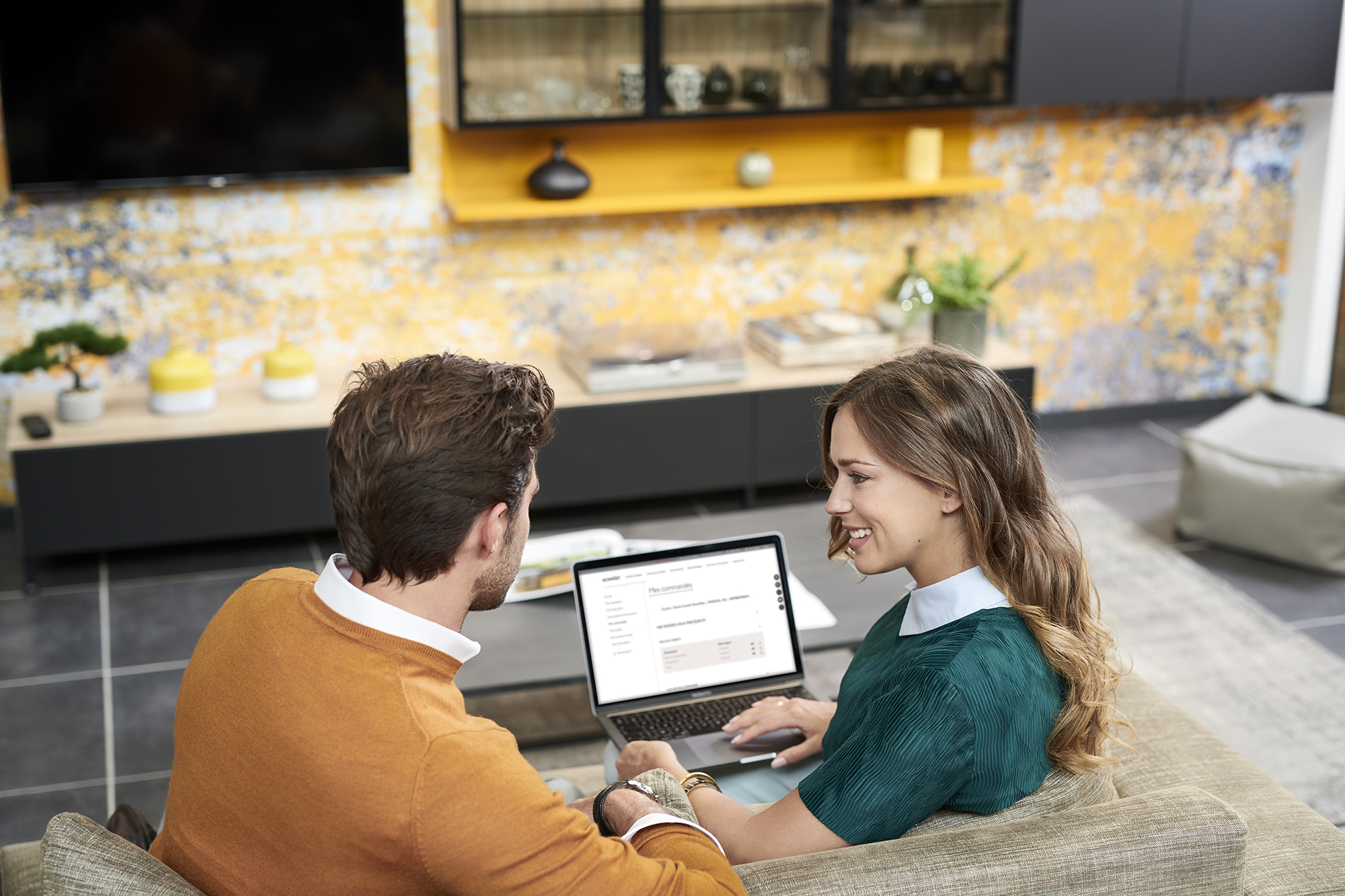 We've been keeping potential investors posted on our latest news and why the lockdown represents a great opportunity to research the Schmidt business opportunity and plan a better future.
Lire la suite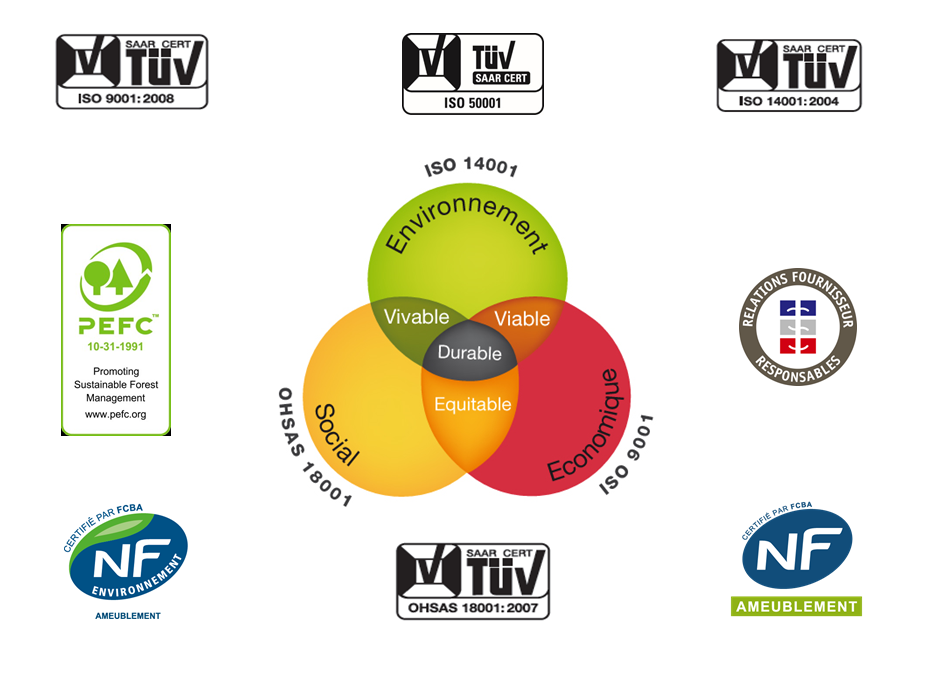 Today the word sustainability is on everyone's lips – and none more so than franchisees with Schmidt, the kitchen and home interior specialist which is pledged to meet customers' environmental and ethical standards,
Lire la suite