Schmidt interiors franchisees are looking forward to growth as more customers use its online DIY design service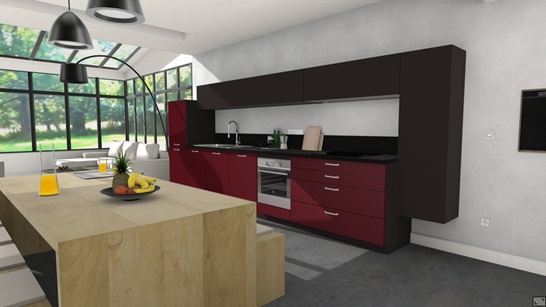 Franchisees with kitchens and home interiors specialist Schmidt are gearing up for a surge in business while customers are at home. 

"We have seen a big increase in people using our online Creativ'Box tool to design their own bespoke kitchens, bedrooms and living spaces, from the comfort of their homes. As a result franchisees can expect a surge in customer orders," says Rosalyn Hastings, Expansion Manager for Schmidt in the UK.

"The surge in interest means we are gearing up franchisees to take more online orders for future installations. Faced with extra time at home, many people have already decided to use it to start a home improvement project. Others will find themselves getting bored with their existing home and resolve to change it. With our online Creativ'Box tool, they can start on their projects immediately."

Creativ'Box turns customers into their own designers, giving them a choice of numerous overall furnishing styles, plus a huge choice of options for types and colours of carcases, worktops, handles, and wall and floor options, all in a wide choice of finishes including wood, glass, and even a soft-to-the-touch cement-style finish.
There are also choices of lighting, plus furniture for kitchens and living rooms such as chairs, stools, tables and office desks, all of which can be personalised with a choice of tops and legs.

Rosalyn says: "The customer's project can be viewed in 3D throughout its creation, saved in their personal space on the website, and shared with the franchisee, who can offer advice online or on the 'phone. Customers can even set a budget and simulate a finance package.

"This is all good news for our existing franchisee partners, and we are still looking for more," says Rosalyn. "We want to reassure future partners that we are still very much open to applications from prospective partners, and will be ready to move forward in a strong and supportive way once this crisis is over, making Schmidt a very good 'go to' brand for the future.

"Now is a good time to consider investing in a Schmidt franchise. Start planning now – we are happy to talk to you about it," says Rosalyn.

You can start with just £80,000 – £100,000 in up-front capital, since Schmidt offers an interest-free loan to cover showroom fit-out, and has arrangements with two UK banks to offer loans to reach the total investment of around £350,000.